Practical Training Course for Junior Structural Engineers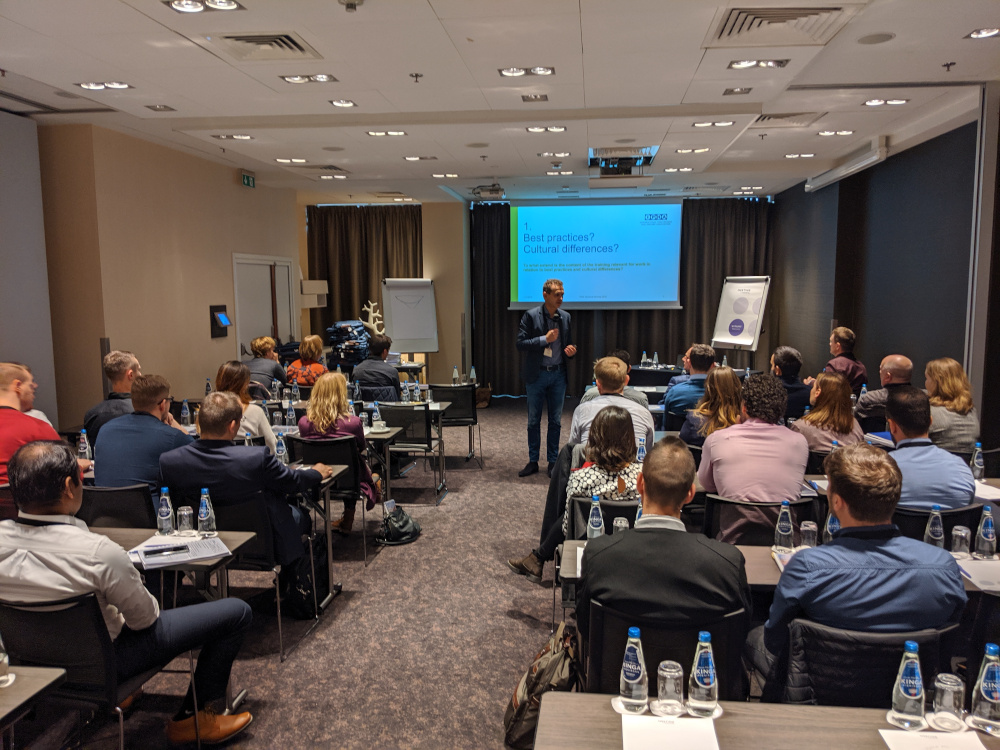 IPHA Technical Seminar Focused on Training Young Engineers
Titled "Practical Training Course for Junior Structural Engineers", the seminar was held in Warsaw on October 31 and November 1, 2019.
The two-day long technical seminar was held in the Novotel Warszawa Centrum Hotel close to the city centre of Warsaw.
35 delegates from 18 different countries, representing 23 different companies, listened to a series of interesting lectures.
Wim Jansze, President of IPHA's Technical Committee, was responsible for planning and organizing the event, and introduced the seminar to attendees.
Pieter van der Zee, also a member of the Technical Committee, spoke about the use of precast element catalogues, stability and reinforcement in industrial buildings.
Gabor Sandor spoke about the history of hollowcore, hollowcore principles, including load distribution, bending and shear.
Paolo Fagioli, Abdulkhadir Hassan Roble and Mark Magill each headed a group of delegates, and based on three different project types – car parks, accommodation and office buldings – spoke about the project and drawings, hollowcore slab design and loading, stability, connections and precast design works.
All the lecturers involved are highly educated and experienced senior design engineers from IPHA member companies, including Consolis, CRH, Contiga, Generale Prefabbricati and Creagh Concrete Products.
Further information, including future IPHA events, will be posted here on the news section of the site.
IPHA members can download presentations and other valuable resources from the Knowledge Centre.