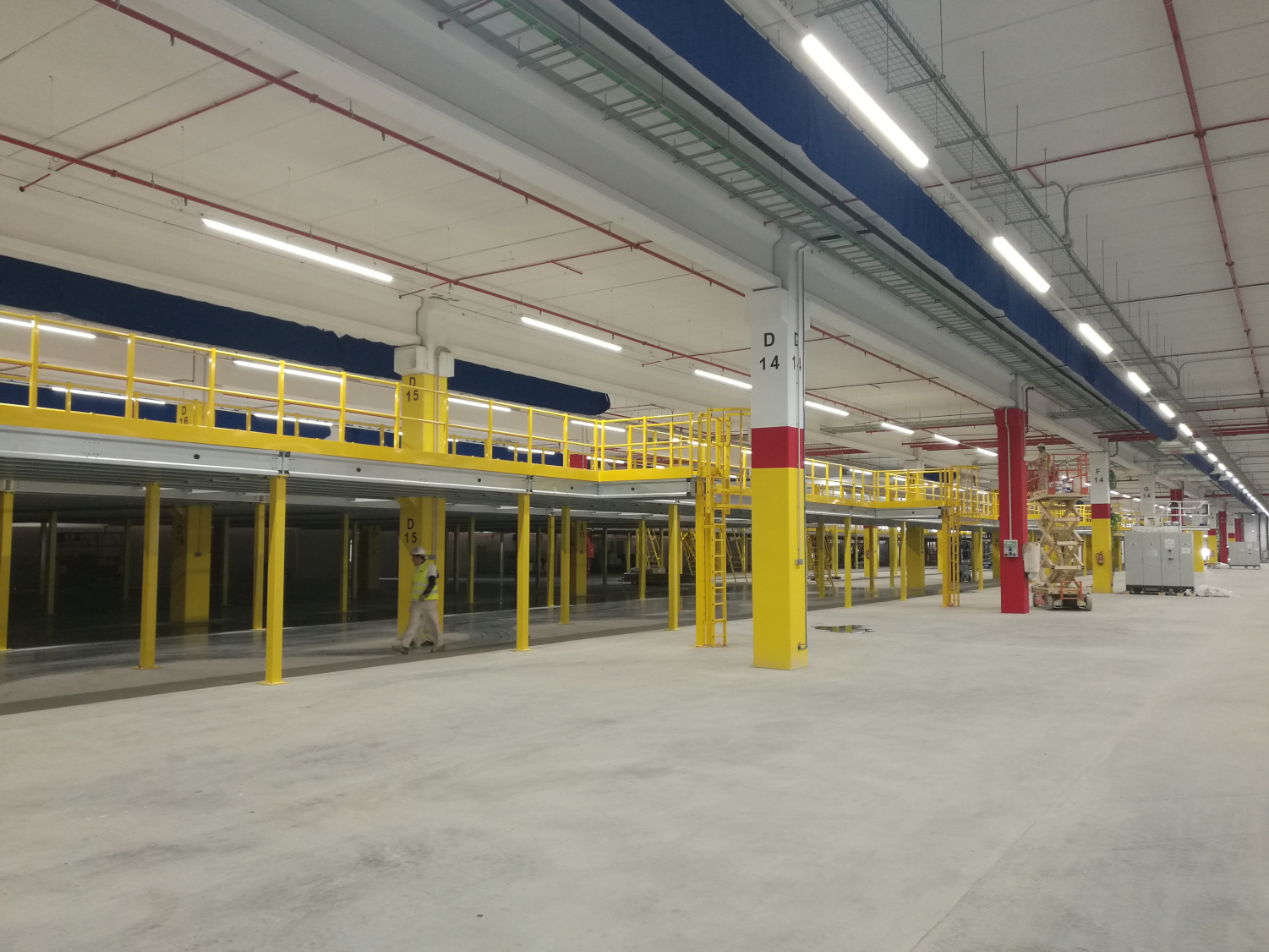 Hollowcore Helps Fulfill Amazon Warehouse Project in Barcelona
On the 4th October 2017, the new Amazon fulfilment centre in Barcelona began operating. Amazon call their warehouses fulfilment centres because the entire process is fulfilled from start to finish – inventory comes in from manufacturers and is shipped out directly to customers.
Construction on the new distribution centre started in July 2016, as a response from Amazon to growing demand from customer in Southern Europe, and it has created 1,500 long-term jobs.
Investment in the project was over 200 million euros, and it has a footprint of 63,000 square metres – equivalent to 8 football pitches. The new warehouse is situated in the Mas Blau industrial estate, next to Barcelona Airport. Amazon chose Barcelona because the city is an international gateway to Europe.
The warehouse has storage capacity for 25 million different products and is equipped with 22.5 km of conveyor belts. The use of the latest technology is especially evident in the design of the infrastructure, with 50,000 mobile storage units containing coded products, and 6,000 drives (mechanical robots), each of which can lift 1,500 kg. This streamlines the process of reception of merchandise and purchase order processing.
The fulfilment centre obtained the international qualification for sustainable construction with a BREEAM Excellent certificate, which is a unique achievement in Catalunya. Consequently, the centre has also been honoured with a prize for being the best industrial infrastructure project built in 2017.
The precast concrete building consists of three complete floors covered with a light-weight roof. IPHA member Prefabricats Pujol supplied the new building with precast concrete columns, floor beams, 186,000 square meters of 200mm deep hollowcore slabs to make-up the three floors, and finally 62,800 square meters of roof structure to support the metallic components of the roof.
The task of manufacturing and supplying the precast concrete products took place over a period of only 5 months.
Title
Amazon Fulfillment Centre, Barcelona
Project Type
Precast Concrete Warehouse
Year
2016/17
Project commenced October 2016, completed October 2017.
Precast concrete elements manufactured and supplied over 5-month period.
186,000 sqm of 200mm deep hollowcore slabs.
Involving IPHA member – Prefabricats Pujol
Obtained international qualification for sustainable construction with a BREEAM Excellent certificate.